01 December 2022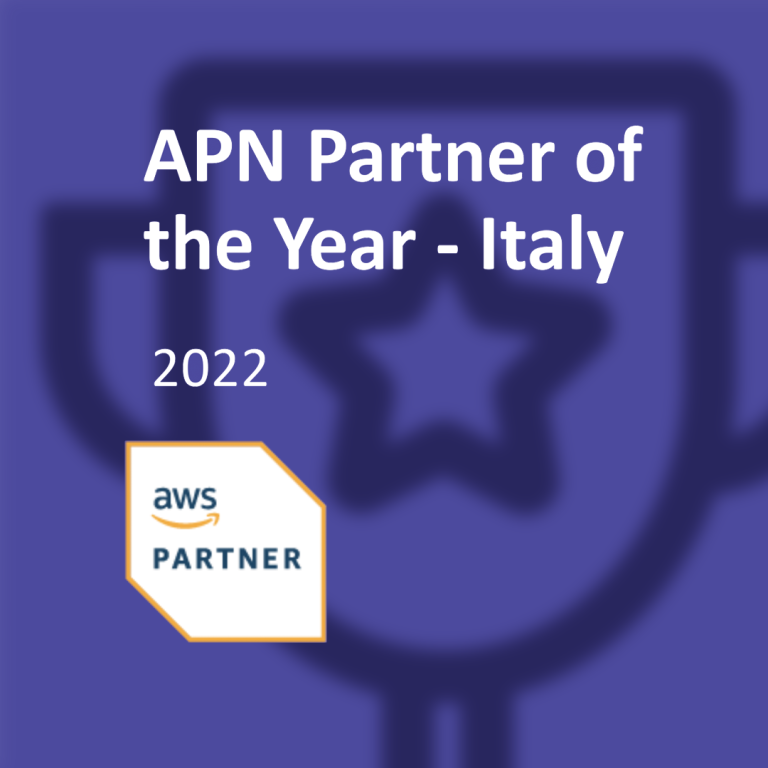 Las Vegas, 01/12/2022 – beSharp, an Italian system integrator provider in the Amazon Web Services (AWS) Partner Network (APN), today announces the achievement of the APN Partner of the Year – Italy Award.
Announced today at AWS re:Invent 2022, this award highlights that beSharp has provided valuable contributions in terms of opportunities launched, certifications, AWS designations gained, and successful projects across the year.
The APN Partner of the Years Awards recognize the partners within The AWS Partner Network (APN) that play a key role in helping customers drive innovation and build solutions on Amazon Web Services (AWS).
The AWS Partner Network (APN) is a global program focused on helping thousands of partners who use Amazon Web Services to create solutions and services for their customers. AWS helps partners create, market, and sell their AWS offerings by providing valuable commercial, technical, and marketing support.
Being designated with this award underlines beSharp's quality-first approach and will to succeed.
beSharp works everyday side by side with the most innovative Italian companies of all sizes and industries in the design, implementation, and management of complex infrastructures and advanced services on AWS. It helps them unlock new business potential and take advantage of the Cloud to achieve their most challenging results.
"In a world that moves fast and is always evolving, there is plenty of room for innovation. We'll continue raising the bar, investing in learning, and certifying our knowledge. Now that we have established ourselves as a player of excellence in the Italian market, we plan to scale our services to Europe and worldwide" says Simone Merlini, CEO of beSharp.
About beSharp
beSharp is an Italian Amazon Web Services (AWS) specialist. An AWS Premier Consulting Partner in the AWS Partner Network (APN) since 2012, beSharp helps its customers in designing, implementing, and managing Cloud infrastructures and services on AWS. With a growing team of AWS experts, beSharp has contributed to thousands of different cloud projects for some of the most prestigious companies all around the world, including Pirelli, General Electric, and the United Nations World Food Programme among others, in many different fields, from cloud migrations to cloud-native development, from IoT and big data to AI/ML projects.