29 August 2023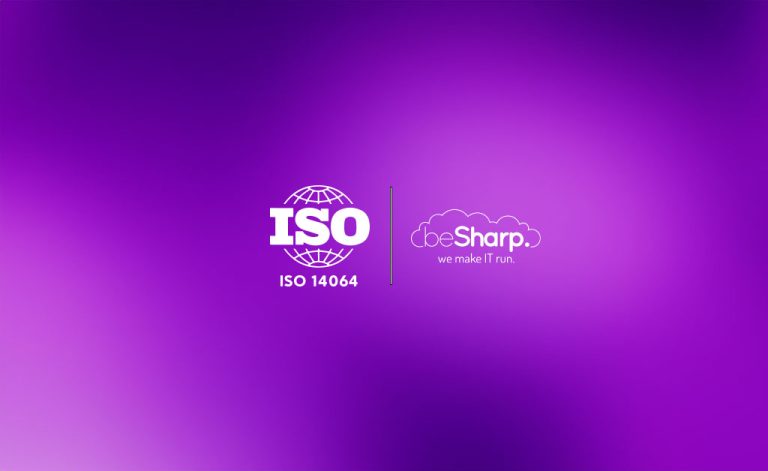 Pavia, August 29, 2023 – beSharp, we make IT run.
beSharp is glad to announce the attainment of the "ISO 14064-1:2018 "Part 1: Specification with guidance, at the organization level, for quantification and reporting of greenhouse gas emissions and removals".
The ISO 14064-1 verification enables organizations to quantify their greenhouse gas (GHG) emissions to implement effective Carbon Management policies.
Achieving the ISO 14064-1 standard is part of several initiatives undertaken by beSharp over the years to reduce carbon footprint; it highlights our commitment to adopting sustainable business practices that are consistently aligned with international standards.
"We are excited to announce the achievement of this certification. As a leader in IT and technological innovation, we believe we must take action to reduce the environmental impact of our activities."
This certification recognizes our past commitment and is a guiding light for our future actions. ISO 14064-1 motivates us to pursue our sustainability mission steadfastly. We will continue to innovate, always keeping the environment at the core of our decisions.
About beSharp
beSharp is an Italian Amazon Web Services (AWS) specialist. An AWS Premier Consulting Partner in the AWS Partner Network (APN) since 2012, beSharp helps its customers design, implement, and manage Cloud infrastructures and services on AWS. With a growing team of AWS experts, beSharp has contributed to thousands of different cloud projects for some of the most prestigious companies all around the world, including Pirelli, General Electric, and Roche, among others, in many various fields, from cloud migrations to cloud-native development, from IoT and big data to AI/ML projects.