05 May 2020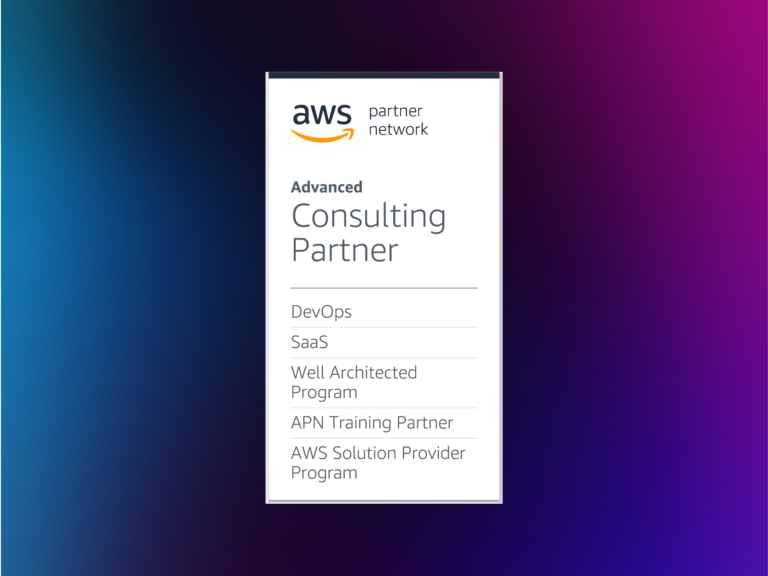 beSharp, an Advanced Consulting Partner in the Amazon Web Services (AWS) Partner Network (APN) based in Italy, announced today that it has achieved AWS SaaS Competency status. This designation recognizes that beSharp has demonstrated deep experience helping organizations design and build SaaS and cloud-native solutions on AWS.
Achieving the AWS SaaS Competency differentiates beSharp as an APN member that possesses deep domain expertise in one or more of the following core SaaS categories – Design Services, and Builders. APN Consulting Partners in the Design Services category have expertise in designing and implementing complex cloud-native SaaS solutions with AWS infrastructure. APN Consulting Partners in the Builders category have deep expertise in building cloud-native SaaS applications via software development. To receive the designation, APN Partners must possess deep AWS expertise in designing and building SaaS solutions seamlessly on AWS.
beSharp is a team of highly skilled AWS experts. They provided us with a rock-solid SaaS infrastructure able to support our business as a whole. By engaging this young, experienced team, we found a guide and a partner before than an expert services provider. A team we can always count on.

Marco Cantoni – Product division manager Amada Engineering Europe
AWS is enabling scalable, flexible, and cost-effective solutions from startups to global enterprises. To support the seamless integration and deployment of these solutions, AWS established the AWS Competency Program to help customers identify Consulting and Technology APN Partners with deep industry experience and expertise.
As an AWS SaaS Competency Partner, beSharp enables new SaaS strategies for businesses of virtually all kinds and sizes– from enterprise to ISV, from System Integrators to Startups.
Thanks to their deep know-how in designing and building products on AWS, beSharp's cloud experts can provide the consulting expertise customers need to accelerate and master their SaaS licensing and delivery model adoption.
Through a training on-the-job approach, beSharp also helps customers to develop internal skills so that they will be able to manage their new solutions at best and on their own, according to the SaaS best practices.
beSharp's deep expertise across cloud models, from the more classic ones to newest paradigms, together with its AWS expertise as well as security, scalability, automation, performance, and cost optimization technical pillars, allowed the company to draw up its own SaaS Application Framework, coming from the experience gained during thousands of successfully led SaaS projects on AWS.
beSharp's cloud experts take care of both of the pre-building activities by providing customers with design services and they play as builders as well, by taking responsibility for the development and implementation phases. Also, they can carry out the whole SaaS delivery model adoption process by handling both the design and the building phases, according to the SaaS best practices.
"We were almost new to the SaaS delivery model and the expertise of beSharp's team immediately ensured us the confidence we were looking for. beSharp's cloud experts supported us at every stage of the project with unmatched consulting expertise. We developed a solution which perfectly fits our needs and allows us to grow faster than we thought."

Alessandro Boschetti – Innovation Team Leader VEM Sistemi
About beSharp
beSharp is an Italian Amazon Web Services (AWS) specialist. An Advanced Consulting Partner in the AWS Partner Network (APN) since 2012, beSharp helps its customers designing, implementing, and managing cloud infrastructures and services on AWS. With a growing team of AWS experts, beSharp has contributed to thousands of different cloud projects for some of the most prestigious companies all around the world, including Pirelli, General Electric, and the United Nations World Food Programme among others, in many different fields, from cloud migrations to cloud-native development, from IoT and big data to AI/ML projects.